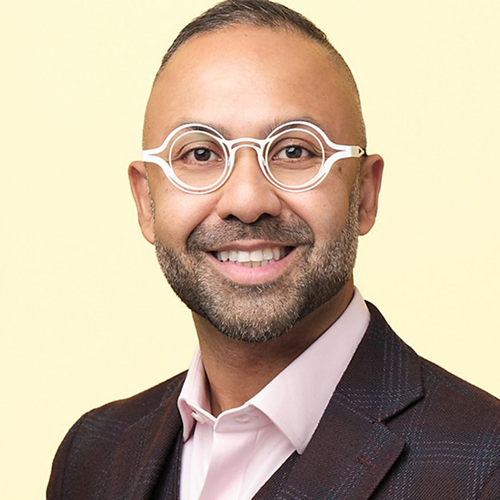 Uzair Qadeer
Chief People Officer, BBC
---
Uzair joined the BBC as Chief People Officer in February 2023. He oversees the full spectrum of global human resources capabilities across the BBC Group and is responsible for driving the BBC's short- and long-term employee experience, cultural transformation, and organisational change through the people agenda.
Prior to joining the BBC, Uzair worked in a range of senior executive positions. He was previously Chief People Officer at Carbon Health, a US healthcare provider, where he built and oversaw a first-class HR function to lead the company through a dynamic period of transformation. Prior to joining Carbon Health, Uzair was with Alexion Pharmaceuticals where, as Alexion's first Chief Diversity Officer and member of the company's executive committee, he built a global function that elevated employee engagement, created an inclusive environment, and drove innovation for customers through a sophisticated use of diversity and inclusion insights.
He has held numerous additional leadership roles, including in Deloitte's Human Capital Consulting practice where he advised clients across various industries and geographies on a variety of human resources topics, and at Bristol Myers Squibb Company where he worked in various roles of increasing responsibilities both in the U.S. and in Italy.
Uzair has been a featured public speaker and thought leader on the topics of employee experience, inclusion, and the future of human resources. He received his Master's degree and Bachelor of Arts and Bachelor of Science degrees from Pennsylvania State University.