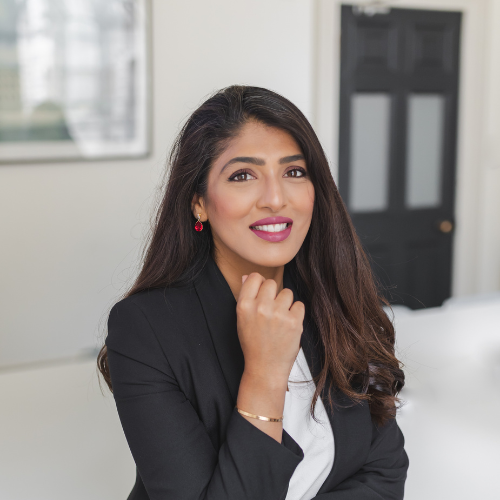 Ash Ahmad
DE&I and Wellbeing Consultant
---
Ash is a versatile and accomplished DE&I Consultant with nearly 13 years' experience in a breadth of functions including Diversity & Inclusion, Training & Development and HR. She helps organisations create an inclusive work environment through various training and strategic planning. D&I topics can be sensitive and triggering and Ash have been known for creating safe spaces where people feel comfortable sharing their experiences without judgement.
After 10 years of working within the automotive industry, Ash decided to set up her consultancy business Changing Mindsets and has worked with some leading brands including CIPD, NHS, Omnicom Media Group and Astra Zeneca and most recently has been the leading subject matter expert for leading professional HR body CIPD's first Accredited Chartered Members level ED&I programme. Ash has also been featured in Metro.co.uk, The telegraph, Islam Channel as a DE&I expert and was recognised as an Emerging visionary leader as part of the global Vital Voices partnership with Estee Lauder Visionary leaders programme, which is a signature program supporting women visionaries who are shaping the future they wish to see: the perception of what defines a leader, and what it takes to become a leader- in their own way.
She inspires others through her lived experiences as a female, South Asian Pakistani, Muslim, working Mum and often a minority within spaces. This has allowed her to truly connect with people, particularly those from underrepresented groups. Ash has also stepped into coaching women, particularly women of colour and Muslim women to transform not only their personal but also working lives.
Her passion and commitment is to create environments where people feel like they belong, are compassionate towards one another to help workplaces and society be a better place.