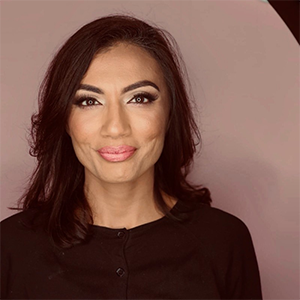 Devi Virdi
Group Head of Diversity & Inclusion, Centrica
---
Devi is the Group Head of Diversity, Equity & Inclusion at Centrica and is responsible in building the global DEI strategy and embedding DEI initiatives for the development of the group inclusion roadmap. Under her leadership, Centrica has embraced diversity as a strategic choice for the business, becoming more diverse and inclusive, and allowing everyone to feel a sense of belonging. Devi is also a Non-Executive Director in the UK with the Civil Service Sports Council and a fellow at the Society of Leadership Fellows, St George's house Windsor Castle.
An accomplished and experienced international leader who has consistently delivered growth and success in highly competitive and complex environments. A successful advocate of diversity and inclusion with over 25 years of private sector experience across HR, marketing & commercial roles and over a decade in EDI in the travel-tech, hospitality, and energy sectors.
Devi has experience developing an organisational culture in which DEI is fully embedded within all areas of the organisation, tying DEI to colleagues, customers and in products and services. Having forged a trail in this important area over the past decade, she is proud to have been recognised for her work by the industry during the past several years include recognition at the 2023 Rainbow honour awards for Head of D&I, recognised in 2022 by Hive Learning as the as one of the top 75 most influential DEI leaders in EMEA and in 2020 was awarded as a Top 50 Women in Travel Industry by WiNiT at the Global Business Travel Association for her work in Diversity & Inclusion across the travel sector.
Devi was previously Head of Diversity & Inclusion for Women in Hospitality & Travel-Tech and prior to that was the regional Managing Director in a tier one tech company and brings a proven track record of effective governance.

Originally from Hong Kong, she studied in Australia and has been in the UK for over 27 years, giving her a great insight in cross-cultural and cross-regional nuances and has supported her across leading global regions successfully in her roles. She now lives in Greater London with her family and two young children.