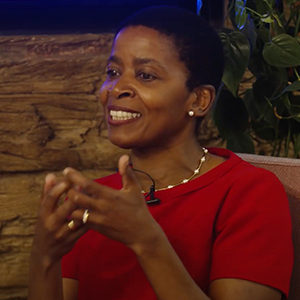 Dr Barbara Banda
Author, The Model Black: How Black British Leaders Succeed in Organisations and Why It Matters
---
Barbara is an executive coach, educator, speaker, and author. Her book, The Model Black,
has been hailed by the Financial Times as "a timely exploration of race in the workplace"
and was shortlisted for the 2023 Business Book Awards.
With a dynamic career spanning industry, consulting, and education, Barbara collaborates
with global organisations on complex projects, intertwining business strategy, leadership
development, and organisational change. She infuses her work with vibrant energy,
refreshing honesty, and unwavering purpose.
Barbara is also a professor of practice and educator in leadership at Duke Corporate
Education, Rotterdam School of Management, Erasmus University and Hult Executive
Education.
In her earlier career, Barbara held senior sales and marketing positions in leading
organisations including Fisons Pharmaceuticals, Boots Pharmaceuticals, Boots the Chemist
and BASF Pharma, working across Europe, North America and Asia.
Barbara believes in our innate power to drive change through self-awareness,
understanding, and knowledge. She champions the magic of brilliant dialogue to help us
make more empathetic, inclusive and wise decisions.
She coaches leaders worldwide, across diverse clients and contexts, working in the moment
with sensitivity. Informed by her doctorate from the University of Oxford, Barbara
champions the crucial link between management education and practical workplace
application, breathing life into academic theory in refreshing and energising ways.