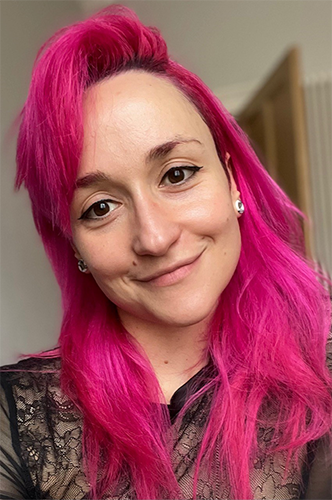 Rita Isaac
L&D Coordinator, Disability & Neurodiversity ERG Co-Lead, CIPD
---
I'm Rita Isaac; I joined the CIPD 2022 as an L&D coordinator, and shortly after, I took on the co-lead of our Disability and Neurodiversity ERG (employee resources group).
I am neurodivergent myself and, having been only diagnosed with ADHD at the age of 34 and realising I didn't know enough about it, I set out to join the ERG and help drive the work to educate myself and others in topics related to disability and neurodiversity.
I'm also Portuguese, a visual artist, a problem-solver, and have a quirky sense of humour. I've been told my laughter is my best and worst trait, as I laugh wholeheartedly and often loud.